October 2019      
Miss Dawe's Junior Infants have been having so much fun in Aistear and at their station teaching.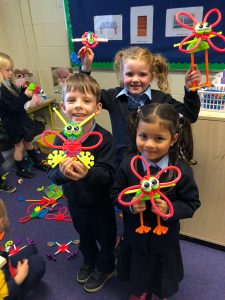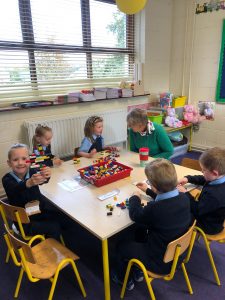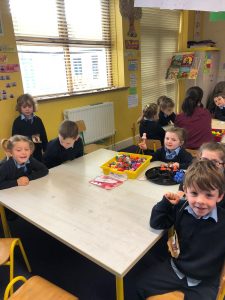 Miss Boylan's Senior Infants
Senior Infants have been learning all about Autumn and have made these fun spikey clay hedgehogs.
They have been  also busy with their new STEM (Science, Technology, Engineering and Maths) stations challenges on Friday mornings.
Here they are making marble mazes, testing boats for lego figures, using the tweezers to sort buttons and pompoms and enjoying the marshmallow towers!!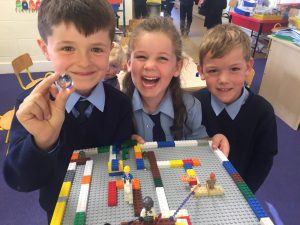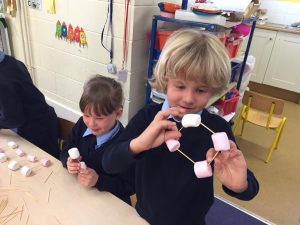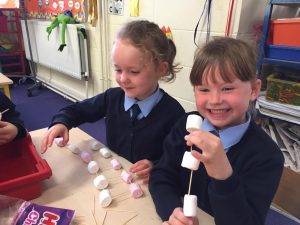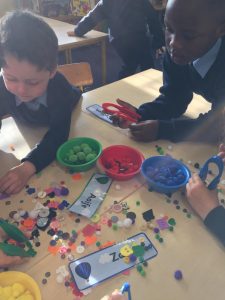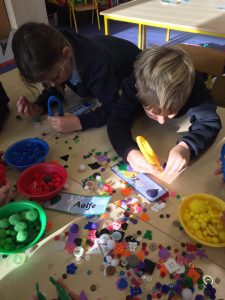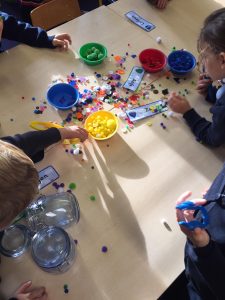 Ms Kelledy and Mrs Gaffney's Senior Infants have been collecting all the signs of Autumn with leaves, berries and chestnuts for their nature table.
Mr Clifford's class have been supporting Ireland in the world cup with origami Ireland Jerseys.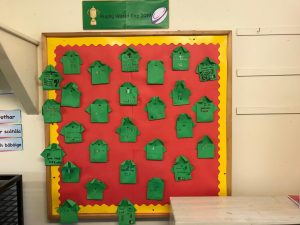 Miss Neary's 1st class has been playing Maths games in their classroom and shooting some hoops in PE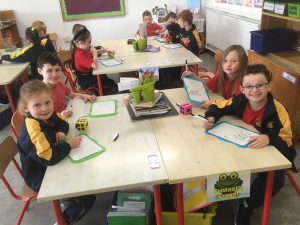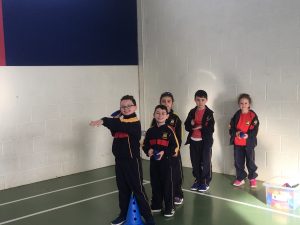 Miss Brodigan's class have been learning the poem 'Duilleoga' and made a beautiful autumnal tree for their corridor display.
Ms King's 3rd class made Halloween pumpkins
Mrs Lally's 3rd and 4th class transformed the light coming into their room through beautiful stained glass windows. They used tissue paper and black card to creat the effect.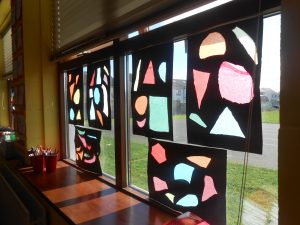 Ms Booth's 4th class have been hard at work in their Geography lessons, studying the map of Ireland and each province and it's counties.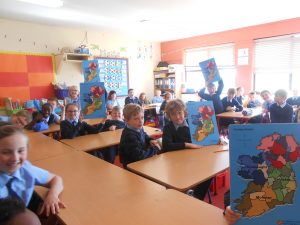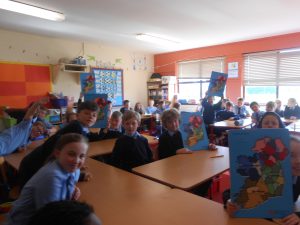 In Miss O'Donoghue's 5th class are learning all about Japan and hand crafted these beautiful traditional japanese wedding kimono fans.
Mr Fortune's 6th class have been supporting Ireland in the world cup with these awesome Origami jerseys!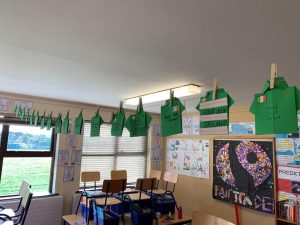 Mr Crosbie's 5th and 6th class 
Mr Crosbies' class have been studying Cubism and the artist in focus is Pablo Picasso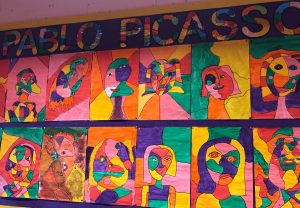 Ms O'Kane has been moving around the school training all the students in Gsuite. Here are some pictures in Ms Lally's classroom of the children making slideshows in Google slides.